Short description
Royal Cemetery Privileged garden where the remains of the Grenadian princes rested, it is visited just after leaving the Nasrid Palaces, remaining between them and that of Carlos V. Site recently restored, adapting it to the visit and highlighting its original structure.
In front of it is the so-called Puerta de la Rauda, due to its proximity to the cemetery. This quadrangular building, preserves inside a magnificent dome of gallons, with the traditional decoration painted red bricks with white sores in "trompe l'oeil".
It is a qubba or pavilion, opened on three sides by large horseshoe arches; the room serves as a communication door with the interior of the Palace of the Lions in whose structure the building was integrated, although this one is earlier under construction.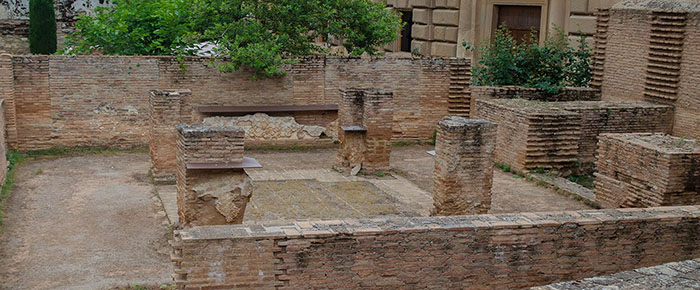 ---